As I wrote in my book, Beyond Sunday, it's too easy to go through the motions on Sunday morning.
Your mind is swimming in details. Your psyche is preoccupied with pleasing your Pastor.
You not only know the songs, you know the proper inflection points and how to pronounce words for maximum impact. You even have your list of exhortations that work. You've become an expert at working the system and getting people's hands in the air.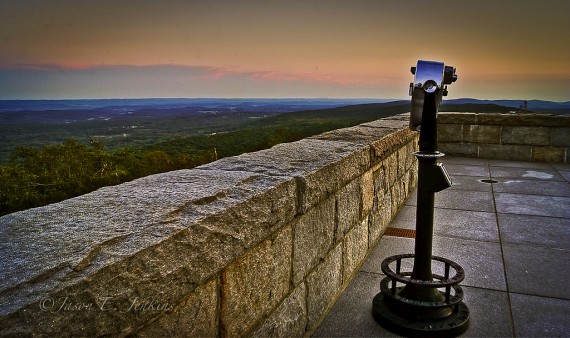 I kid, ever so slightly. But it's possible to get to a place where you don't rely on the Holy Spirit or show up with vision, expectant for God's presence.
You know how to lead worship or play your instrument mindlessly.
But imagine your worship team shows up ready for game time – spiritually alive, musically alert, and ready to serve.
"Going through the motions" is unavoidable, to a certain extent. There are motions to your ministry – routines that keep you organized and effective. Carving out routines that will help you approach Sunday with fresh vision, expectation, and passion.
5 Routines to Keep You Focused
Here's a list of what I've been doing:
1. Relax – I know this can be difficult. It's like telling an Olympic gymnast to relax – "Don't worry, either nail this balance beam routine or we lose." You feel the pressure of responsibility. But the more mindful you can be about relaxing and enjoying yourself, the better you will lead. A tense, stressed out worship leader doesn't have a clear enough vision to lead well. Smile. Chill. Have fun. You've done the necessary preparation. Now go enjoy it.
2. Use Songs…Don't Worship Them – Songs are not an end in themselves. They find their greatest value in the context they create – uniting people around a theme, engaging the church, encouraging participation. But the real magic happens when you stop just singing your verse, pre-chorus, chorus, bridge and start leading worship. Think – "What action do I want people to take during this song? What truth are people believing?" This opens up a whole new world of possibility when you realize each song is an opportunity for you to lead, God to move, and people to take action.
3. Prepare Your Heart Before You Come – The more I lead, the less I feel I need to prepare. But the truth is, the better, more experienced, more effective I become, the more I need to prepare my heart. Otherwise, I go on auto-pilot. I'd rather rely on God in every moment I'm leading. I'd rather have my heart so in tune with the Holy Spirit that I'm a vessel, ready for use.
4. Give Team Members Spiritual Ownership – What if you appointed a new team member each week to prepare a challenge for the worship team? What if they chose a Scripture and came ready? This would keep your team members "on their toes", showing up with passion. It's also a great way to disciple your team members and teach them that this is more a spiritual exercise than it is a musical one.
5. Schedule a Discipleship Focus – You know what energizes me? Seeing new worship leaders and worship musicians grow. One of the ways I approach Sunday morning with fresh vision is by scheduling a discipleship focus for every weekend. I ask myself, "Who am I discipling this week?" If it's a musician, I'll work with them very closely, meeting early to coach them. If it's a worship leader, I'll let them lead a song and give them feedback. Every weekend is an opportunity to make disciples. Who are you raising up?
OK, my friend, now it's your turn.
How do you approach Sunday with fresh vision?
What routines help you stay focused?
Let's start some discussion in the comments!