From David: This is a guest post from Tyler Braun. Tyler is a pastor from Portland, Oregon whose first book, Why Holiness Matters, just released. You can find Tyler on Twitter or his blog, manofdepravity.com.
Worship in church can often become a frantic pursuit for an experience with God, instead of allowing Him to shape us.
Holiness, similarly, has always been presented as a frantic pursuit of right standing with God through legalistic measures.
Too often worship in life is only experienced for an hour on Sunday, when the band plays well. Holiness, even worse, has been abandoned as out of touch with reality and an impossibility in our culture.
We must reconsider all that we have left behind by ignoring a God who is holy and desires a holy people to worship Him.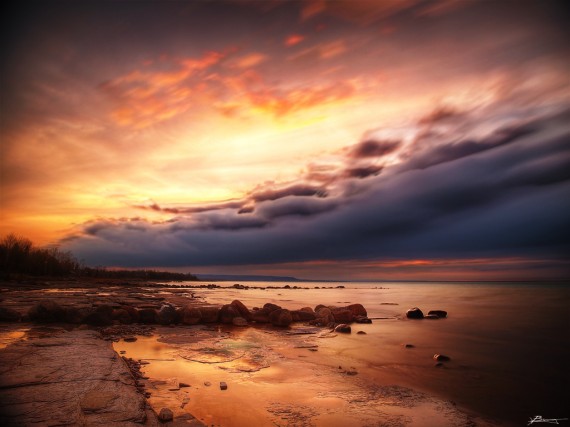 As a worship leader, I often catch myself saying phrases such as, "Sing it louder!" or "Give God everything you have!"
I want to challenge the congregation, as if worship was first about our action.
Psalm 96:9 says,
"Oh, worship the Lord in the beauty of holiness! Tremble before Him, all the earth " (NKJV).
If we so often misunderstand our worship and ignore the calling toward holy living, what is the connection between worship and holiness?
Worshiping in the beauty of holiness is an invitation to be participants in the holiness of God, not perfecters of it.
The Center Of Our Worship
Through Paul, in Colossians, we learn that in Jesus Christ we are able to fully see the "image of the invisible God." Not only is He fully God but He is also the author of our salvation, through His sacrificial redemption. In our worship, as Christians, we worship Jesus for being to us what we could never be for ourselves:
Savior.
All our problems in church worship happen when we turn our attention away from Jesus and toward other things. We boil down "great worship" into these small categories:
Musical excellence
Plenty of people raising their hands
People singing along real loud
Perfect guitar solo during the instrumental.
In our worship we often act as if we're the initiators, and when done correctly, God then responds to us.
All this worshipful effort, done under our own power, is meaningless—a chasing after the wind.
Through Jesus, and our participation in His life, we are able to worship in the beauty of holiness.
Once I recognized that God wasn't looking for perfection in my worship, I began to see all the hard things God called brought into my life as opportunities to grow, not things to avoid.
By calling us into difficult places in life, God isn't holding out on us, He's allowing His perfection to be worked into our lives through the struggle. Our worship is then a response to His working.
Holiness is found through our struggles and through our pain, not without them, because our worship of God is not dependent on our perfection but His.
What is Beautiful About Holiness?
The beauty of holiness is found through God in Christ making us holy. Through our participation in Christ's life we can become holy, because holiness is not something we accomplish on our own power.
Just as God forgives us of our sin, He also releases us from the bonds of seeking holiness through perfection.
We worship in the beauty of God's holiness because we cannot truly worship Him from any other place.
Book Giveaway
Tyler has agreed to give away a copy of his brand new book, Why Holiness Matters. All you have to do is comment on this post.
Question: How does the knowledge of God's holiness transform the way you worship? You can leave a comment by clicking here.
—This post is adapted from the book Why Holiness Matters. Learn more about an exclusive offer for purchasing the book—
Are you a worship leader?

You may be interested in my FREE 20 part email course, "Next Level Worship Leading" - designed for local church worship leaders
| | |
| --- | --- |
| | We hate spam just as much as you |
Photo Credit: Paul Bica (Flickr)