From David: This is a guest post from Matthew Reed. Matt is a hardworking, independent artist who released a fantastic debut EP, "Come And Drink" last year. I was impressed by his work ethic in promoting and marketing his album so I asked him to write a post for me. Let's dive into the comments and discuss this whole marketing grey area. Don't be shy.
You may be the most gifted artist on planet earth.
Matter of fact, you may have just recorded the most brilliant, anointed, Christ exalting worship album anyone has ever heard.
But if people don't know it exists, how will it change their lives?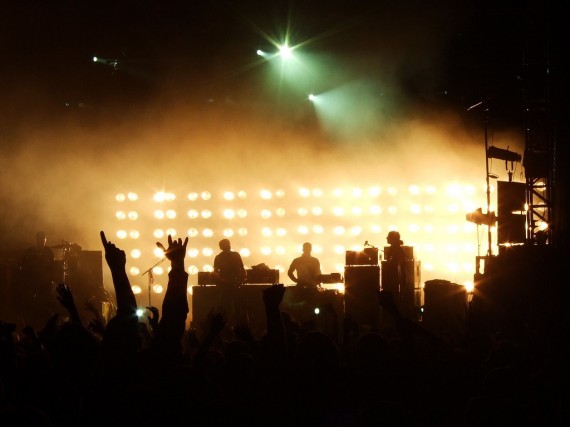 Last May, I released an EP called "Come and Drink". David was kind enough to conduct an interview, which began the start of a friendship.
He had seen my record reviewed on a few other blogs and also had seen my name in his Twitter feed through the online worship community. He asked me to write a music marketing blog post – a "how-to" on getting your music heard as an indie artist.
At first, I was hesitant. Marketing can have quite a negative stigma attached to it. I mean, who wants to toot their own horn?
But let's face it.
If God has given you life changing music, it is worth sharing.
7 Marketing Tips for Indie Artists
Here are some tips I used in promoting my album:
1. Use Twitter and Facebook, But Don't Be Stupid
Make a list of every close friend or family member you have on Twitter/Facebook that you know that you could ask to help spread the word about your project. If you are DM'ing every twitter follower, you'll be "blacklisted" quickly and lose friends.
Here are some options:
DM or message your friends with a suggested tweet for them to post
Ask for a retweet or re-post.
Make it easy for people to RT. Don't take up all the characters allowed. If someone likes your tunes, give them space to express.
2. Reach Out to Bloggers
Search Twitter for worship based accounts and blogs. Ask for a tweet or review on their blog. Offer your record to these people for FREE. For most blog writers they will need a bio, album description, album artwork, artist photo and link for them to download your album.
This is one of the best things you can do as it will help you spread your music faster.
3. Help Others
If you expect someone to tweet for you, help them by promoting something they are passionate about. Retweets and mentions go a long way on Twitter. If all you do is promote yourself, you will quickly lose respect online.
Promote those you want to promote you.
4. Give Something Away For Free
Think of your first record as an investment (labels don't even expect to recoup on a debut release). Give a song away for free or even your whole record for that matter. I know this is hard to do, but it's more than worth it.
If you go to my Facebook profile, you will see an opportunity to get a free song for "liking" my page. I actually stole this idea from the major labels and hired a coder to help me do this. It's basically a landing page around "Crash This Place" with video content and the free download.
Trust me, "free" is your best marketing strategy.
5. Partner With A Non-Profit
This will help spread the word about a good cause and good music too! Consider giving away your song for free on a non-profit's website to help spread awareness around their cause.
There are many tools including Noisetrade to help your give your song away in a widget format that give you code to copy and paste. Most non-profits have a solid web team.
6. Email Blast
Send out an announcement about your record through email form. Be sure to include links for people to connect with you on social media. Give people easy instructions on how to help spread the word. If you work at a church or lead worship, ask your pastor to send out an email on your behalf.
Email is still the most effective, intimate form of online marketing. Don't ignore it.
Another option is to give away a song for an email address. Check out this helpful blog post on some of these services.
7. Use Video
People who are on the internet love video. One of the best ways you can spread your music is to create a high quality video. I understand this can be expensive, but it's worth every penny.
Create a trailer for your upcoming album. Stage a music video for your best song (here's my video for "Crash this Place"). Whatever you do, make sure video is part of your marketing strategy.
This is far from an exhaustive list. I would love to hear what you have tried or heard others do.
Question: How do you feel about marketing yourself? What marketing tips would you add to the list? You can leave a comment by clicking here.
How to connect with Matt: