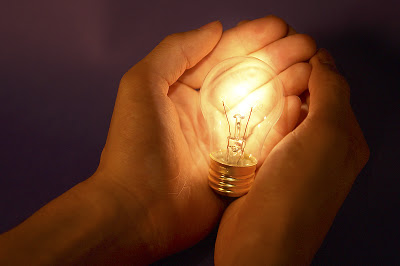 I like to be different. Unique. Memorable.
As a worship leader, I balance this tension almost every day.
Every time I innovate and create in the context of corporate worship, I'm faced with resistance.
I wonder if it's possible to be too creative, too innovative for our own good.
Why? Two reasons:
1. The purpose of corporate worship isn't musical innovation. Quite honestly it's not about music at all. Music is simply a vehicle to experience God.
2. A large percentage of people don't really care. They may not like music or my style of music, so is it worth it?
The musician in me wants to create. I want time to innovate. I want to experiment with new instruments, new sounds. But how innovative is too innovative? When does it become a distraction?
Great Music Isn't Enough
When I first started leading worship, innovation was everything to me. I wasn't concerned with what the congregation needed or if they were engaged in worship. I mistakenly thought that great music was enough.
I now know that it is not. I'm there to serve – to blaze a trail for people to meet with their Maker.
In order for that to happen, worship leader, you need to be invisible. You need to become desperate for your people to see and experience Jesus.
You see, I wonder if our desire for musical innovation is trumping our need to be pastoral – to serve our people where they are and facilitate their encounter with God. I wonder if we're making worship all about us – a place to shine, a career to advance in.
But we can create the most innovative music this world has ever seen and miss the point. We could create music that even Michael Gungor loves and still not be faithful to our calling.
So let's discuss.
How do we balance musical innovation and corporate singing? When does the music become the focus in people's minds? Let's dive into the comments. You guys are the best at that.