Think about the first time you stood in front of a congregation to lead worship.
Or, maybe your time to lead is coming soon.
It's the plague of anyone who performs – you get nervous.
But you don't need to be paralyzed by fear. With a few simple tricks, you can overcome it and begin to lead with a boldness you never knew you had.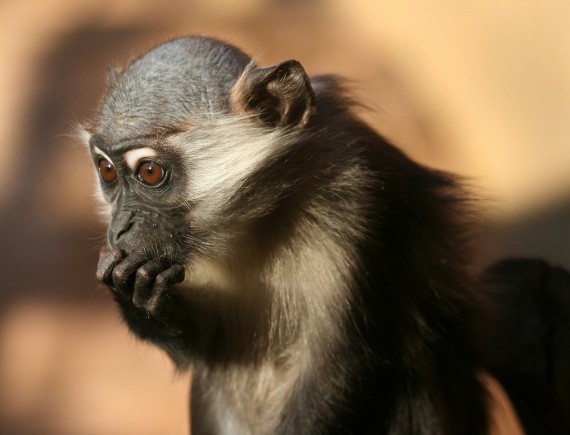 Let's face it. We all get nervous. Especially if you're a young worship leader, it can be terribly nerve-racking to stand in front of a large congregation and lead them.
I know what goes through your mind:
"Does my pastor like what is happening?"
"Is this music too loud for people?"
"Does everyone hate my song choice?"
"What are people thinking about me?"
"Has my band lost respect for me?"
"Will I have any musicians who will show up next week?"
Before long, you've paralyzed yourself with fear. And fear is the worst frame of mind to lead in.
Ignore Your Fears
I've been leading worship for 12 years. I still get nervous every single time. But I've learned to ignore my fears. And you can too.
Your fears are irrational and unhelpful.  You spend too much time dwelling on worst case scenarios. I've written this post to gently challenge you to stop it.
Your fear is holding you back from leading with confidence and enjoying Jesus with your church family. It's holding you back from becoming the best worship leader you can be.
Are you ready to start ignoring your fears? Let's do this.
5 Tips for Ignoring Nervousness & Fear
Here are five tips to apply:
1. Dwell On Success – Rather than rehearse your unhelpful worst-case scenarios, dwell on what a successful worship service will look like. Believe that God has anointed you to lead. Realize that everyone wants you to succeed. Your church family is your biggest fan!
2. Lead For One Person – Don't focus on the large room. Focus on one person and lead them to Jesus. Realize there is one soul who is desperate to connect with God – one life that God is going to transform.
3. Relax – I know this is easier said than done. But if you prioritize relaxation, it will help you tremendously. Take deep breaths. Smile. Don't rush around before service thinking about technical details. Take care of that stuff earlier in the week. For that last half hour before service, enjoy being with God's people. Thank God for the great work He is going to do.
4. Trust the Holy Spirit to Lead – What would happen to your leadership if you truly believed the Holy Spirit was present, working miracles? How would you lead if you left the outcome in His hands? Because that is greatest reality about the gathering of God's people.
God is going to show up.
You need to realize that the Holy Spirit is leading in worship. You are simply a vessel he is using in that moment. Place your confidence in His ultimate ability.
5. Waste Yourself On Jesus – Want to know the truth about wasting your life on Jesus? There's nothing wasteful about it. The more you are filled with His Spirit, dwelling on His Word, and overflowing in service to others, the more confidence you'll have in leading.
Why? Because you know deep down in your heart, beyond a shadow of doubt, that Jesus is worth it. He's worth it to you and He's worth it to everyone you're leading in worship. Your confidence will flow from personal encounter with the risen Christ.
Don't strive and stress over perfection. Aim to be happy and joyful in Jesus (click here to tweet this quote!).
Feeling nervous? Don't worry about it. God has called you. God has equipped you. And God will guide you as you take steps of faith to lead others to encounter the greatness of God.
We're cheering you on!
Question: How do you deal with nerves as a worship leader or performer? Share your experience in the comments. It's always better when you share. Go for it!
Are you a worship leader?

You may be interested in my FREE 20 part email course, "Next Level Worship Leading" - designed for local church worship leaders
| | |
| --- | --- |
| | We hate spam just as much as you |
Photo Credit: Keven Law (Flickr)