You know the cliches. You read the books. You bought the T-shirt.
"Worship isn't about music"
"You were created to worship"
"Born to worship"
"It's not about you"
But how does that translate into worship leading? How do you move from merely singing a setlist to leading in worship?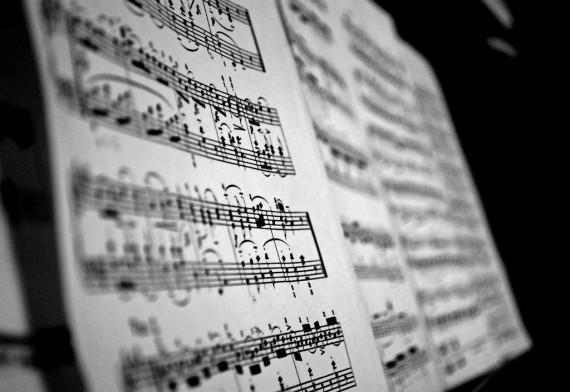 We've all been there. Standing before of a crowd, scared out of our minds. It's enough just to get through one song, let alone lead people in worship through a whole set, right?
We've been talking a lot about making disciples. One of the characteristics of young worship leaders is that they don't know how to lead worship. Ironic, but true.
Sure, they may have a great voice.
They may be able to sing through a song well.
Indeed, they may have insane stage presence or musical ability.
But they don't know how to lead…people…in worship.
5 Tips For Actually Leading Worship
Since I have a few worship leaders I'm discipling at the moment, I thought I'd bring you into my process a bit for teaching them how to lead. You can do the same!
1. Keep Your Eyes Open – There's nothing wrong with closing your eyes from time to time. But not for an entire worship set. Your main job is to connect with people. You can't do that if you're in your own worship world. Practice keeping your eyes open.
2. Encourage People – Just because you have a great voice doesn't mean people will join you. You need to invite them. All it takes is a little encouragement. Throughout a worship set, I'll give tons of vocal cues, encouraging people to lift their voice. here are some of them:
"Let's sing this together"
"Church, let's rise up and declare this truth"
"Every voice, from the front to the back"
"That's beautiful! Let's sing it one more time"
I know this may feel awkward at times, but it doesn't have to be. You aren't performing songs. You are a leader. Your church is waiting for you to lead them.
3. Hold Nothing Back – I've got to say, there's nothing more inspiring than a leader that puts their heart on display – a worship leader that pursues God with everything they have. A true heart of worship connects the generations. A true heart of worship is inviting and inspiring to a congregation.
Don't be timid. Rise up and lead with boldness.
4. Ignore Your Fears - Nerves are a part of the game. No matter how long you stand on a stage, it's always nerve-racking. You must learn to ignore those fears. Stop focusing on the worst case scenarios and just worship God.
Otherwise, you'll paralyzed yourself with fear. And fear is the worst frame of mind to lead in. You need to practice ignoring your fears.
5. Prepare Your Heart – If your only preparation is in the musical realm, you are not becoming the worship leader you could be. Pray for your congregation. Show up with expectancy. Talk to people before and after service.
You're more of a waiter than you are a rockstar. Prepare your heart beforehand to serve people in their encounter with God. It's not about you and your leadership. It's all about shining a spotlight on the glory of God and getting out of the way.
Your church doesn't care how talented you are. They don't come to hear your amazing arrangements.
They come to connect with Jesus.
Make sure you're ready to lead.
Question: How else can we move from song-leaders to worship leaders? Add your thoughts to the comments. It's always better when you share!
Are you a worship leader?

You may be interested in my FREE 20 part email course, "Next Level Worship Leading" - designed for local church worship leaders
| | |
| --- | --- |
| | We hate spam just as much as you |