In just a couple of months, my church will release a live worship album.
I couldn't be more excited about this project. Being that this is a site for worship leaders and musicians, I imagine you have either recorded a live worship album or have at least thought about recording one in the future.
That's what this post is all about.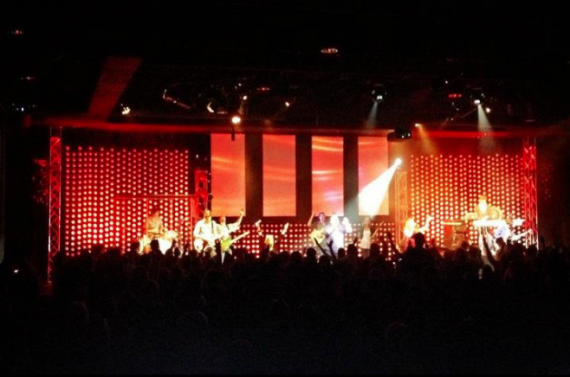 When I was a kid, the thought of recording a live album was nothing more than a distant dream. I never thought it could actually happen. Maybe you've thought the same thing.
In this post, I hope you'll be inspired to take action on the big dreams and large projects in your heart. I'm sure they're anything but easy. But it's worth it.
Why A Live Worship Album?
You may be wondering why we recorded a live worship album. I know, it's a popular thing to do these days.
I believe in the people of God encountering the Presence of God. And ultimately, fulfilling the purpose of God in our generation. Every major experience I've had with God has been marked by music – songs that stirred my soul to rise up into my destiny.
When I'm disillusioned by life, I find myself singing.
When I discover a new facet of God, I find myself writing songs.
When I don't know what to do, I enter the presence of God and sing.
What's beautiful about a live worship recording is that the people of God can sing together. A local church can make his praises glorious…together.
That local church can then use this record as an evangelist tool – to share with friends, family, and co-workers. While someone may never enter a church building, they'll pop a CD into their car and listen to some good music.
A Unique Opportunity
I want to share all my thoughts on the production of a live worship album. But that's not for this post. I've created a private Facebook group where this will take place.
Why the separate group?
Well, we are still in process on this record. It's not quite finished. Not only will this hold me accountable, it will be a community that you can learn from in your own creative projects.
I'll be there quite often, discussing everything – from the early songwriting stages to working with a team to the gear to the marketing process. And so much more!
If you've done a live recording before, I'd love for you to join the group and share your process.
If this is something you'd like to do in the future, this will be an invaluable resource to learn about what it takes.
I simply want to be honest about the process – the struggles, the joys, what we are doing well, and what I would do differently next time.
So head on over here!
In the meantime, I'd love to hear about your experience with songwriting and recording.
Question: Have you recorded a worship album before? If so, let us know about it. If you've thought about doing it, what is holding you back? Let us know in the comments!
Are you a worship leader?

You may be interested in my FREE 20 part email course, "Next Level Worship Leading" - designed for local church worship leaders
| | |
| --- | --- |
| | We hate spam just as much as you |