I'm honored to feature an exclusive interview with Matt Redman today, one of my worship leader heroes.
Matt so graciously agreed to answer a few questions I had regarding songwriting, worship, inspiration, and his new album, "10,000 Reasons".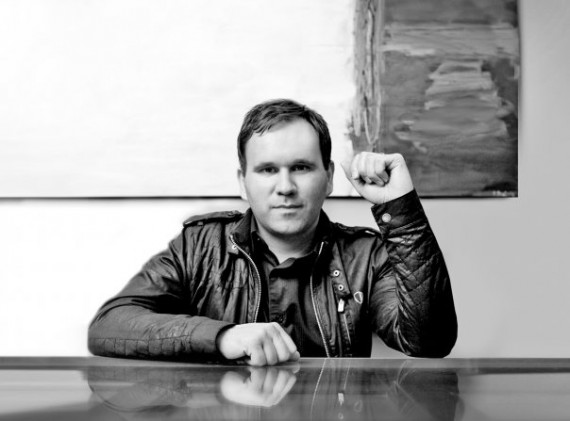 1. Are you encouraged by the rise of worship songwriting and the abundance of worship albums in recent years? Why/Why Not?
Yes, I think it's great that the whole world over there are people thinking more seriously about how to write songs to help people to talk to God. God is worthy of eternal song – so we'll never be in danger of writing too many anthems to honour and adore Him.

But I guess the key is to face the challenge of songs that really paint a big picture of who Jesus is. The songs can't just be edgy sounds and cool musical hooks – they have to be written from a heart that wants to convey God in a real and reverent way.
2. You're new album "10,000 Reasons" is the album of the year, in my opinion. What can we expect with this album? Is it similar to "Facedown
"?
It's similar in that it's a live recording – this time there were about 1000 worship leaders and singers in the room. So you can hear that with the sense of vocal passion I hope we've captured. It's an impressive thing to me when even the congregation are singing harmonies. I hope the songs will speak loud and clear and in an exciting way about who God is – and then give worshippers a way to reply to Him.
3. Where have you recently been drawing your inspiration as a songwriter?
I've been doing lots of co-writing. The songwriting team on this album was just fantastic – I have some really gifted writing friends, and there's a real sense of team on these new songs. People like Jonas Myrin, Jason Ingram, Matt Maher, Tim Wanstall and Chris Tomlin helped shaped and write these songs and I love that.
4. How would you define success as a local church worship leader?
Ending up in the midst of a group of people who know what it is to worship God through song, and who therefore arrive ready, reverent, and expectant.
5. What advice do you have for young worship songwriters?
Keep writing. It's like an athlete's training. The more you write, and co-write, the more you will flex your imagination muscle, and be ready in the right moments to write some great songs.
I couldn't be more excited to not only hear and be challenged by Matt's new album "10,000 Reasons" but also to lead these songs at my church. In my opinion, Matt is the best at writing worship songs for the church that challenge, encourage, and inspire deeper worship.
Be sure to check out his promo video below:
[tentblogger-youtube oOf-M6D_bDA]
Question: What worship leader/songwriter has had the biggest influence in your life? You can leave a comment by clicking here.
Feel free to check out my other interviews: