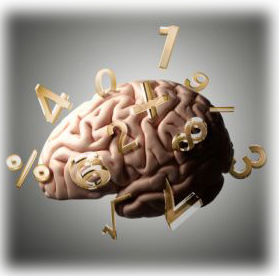 One of the greatest decisions we ever made to our worship team was to memorize our music.
It has helped our stage presence, our stage cleanliness, and improved our musicality. But this doesn't come easy. Memorizing anything can be hard, especially the older you get.
At least, that's what we've conditioned ourselves to believe.
But what if you started to tell yourself a different story? That you could memorize your music. And not only memorize it, but play with a greater level of musicality and passion than ever before?
I don't know about you, but that excites me. And I know you can do it. I've seen it happen to myself and dozens of musicians at my church.
I'm convinced that people disqualify themselves too quickly. They choose not to memorize because "they don't have a good memory," they're "too old," or they've failed in the past.
3 Tips for Memorizing Your Music
But I'm going to outline a simple process for memorizing your music for the weekend – chords, song structure, and parts.
1. Engage in Passive Listening – If I'm scheduled to play in a week (or in a couple weeks), I create a playlist of the songs we're leading. This becomes my daily soundtrack. As I drive, workout, do work, or waltz around the house, I'm cranking these songs in the background. This is what I call passive listening – I'm doing other tasks as I listen. This subconscious activity helps me internalize the songs better due to the sheer repetition of hearing them.
2. Schedule Time for Active Listening – In addition to passive listening throughout the week, you need to schedule a single time slot (possibly more, depending on how many songs you're preparing) for focused listening. This is where you diagram songs, take notes, notice what your instrument is doing, notice what the other instruments are doing, and chart out the song structure. I've always found that creating your own charts for songs helps you memorize like nothing else. Don't just follow a chord chart. Go pro and write it out yourself. Trust me, you'll surprise yourself with how quickly you memorize just by writing everything down yourself.
3. Practice Memorization – Most people just play through songs when they practice. I'm sorry to say it, but this doesn't help you memorize. What helps you memorize is when you isolate section by section and play each individually until you memorize it. Then, you put each section together. Like this:
Play the intro by itself (5 times)
Play verse 1 by itself (5 times)
Play the intro AND verse 1 (5 times)
Play the chorus by itself (5 times)
Play the intro, verse 1, & chorus (5 times)
Continue throughout song
This may look like it takes eons of time to practice and is only reserved for the professional musician who has 40 hours a week to devote to this. Umm…no. It's just very strategic, specific practice on what will help you memorize and internalize the songs better.
Finally, when you show up to rehearsal, bring your own song diagram charts to use as a reference. Only use them if you have to. Rehearsal is the best place to apply the memorization work you did in private.
Question: What has helped you memorize your music? What would this make possible for your team? You can leave a comment by clicking here, or simply scroll down to the comment section.
Like what you read?

If so, please join over 5000 people who receive exclusive weekly online worship ministry tips, and get a FREE COPY of my eBook, Beyond Sunday! Just enter your name and email below: