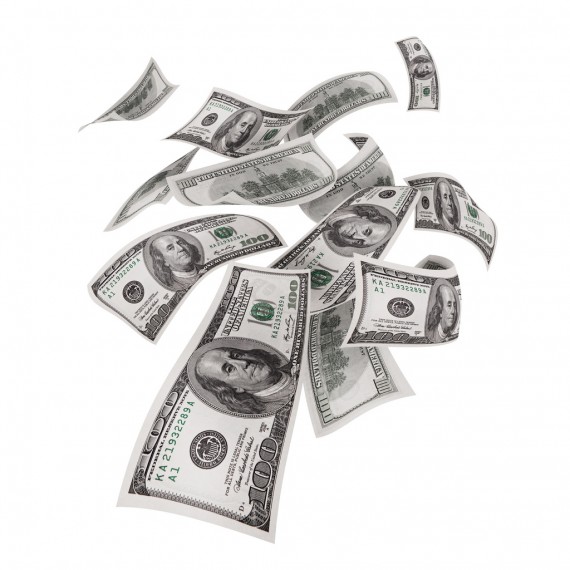 I don't know why, but these two ideas seem to be at odds with each other: money and ministry.
If you make too much money, or have nice material possessions, you're probably not serving Jesus. If you are voluntarily poor and minimalist, you're probably living the Gospel.
At least that's what we perceive.
It's a tension we don't bring up often. But it's a conversation I want to have with you.
And I apologize up front: this post is longer than usual. But I guarantee you it'll be worth it.
A Passion For Ministry
I have a passion for ministry.
I long to see worship leaders, church planters, pastors, and apostolic leaders released to do the work of the ministry in their generation.
I long to see the lost saved, the sick healed, the Gospel proclaimed to all the unreached people groups. I want to spend my life raising up worship leaders who are close to the presence of God, ushering the church into deeper levels of His presence.
But there's a story I hear too often.
A Story We're Afraid To Tell About Ministry
It's the story of Jimmy. Jimmy is a fictional character, but represents a lot of young ministers.
Jimmy felt a call to "full time" ministry when he was at a church camp in the 4th grade. He wanted to either be a missionary or a pastor. He went on numerous short term missions trips through High School, maintaining a positive, youthful exuberance about his future as a minister.
He was confident God would make his path clear for the future.
Unsure of what exactly to do after high school, he enrolls in a Bible College in order to further "prepare" for God's will. Throughout this whole process he is waiting, stalling, longing for some shining light to direct his paths.
College drags on and life sets in. The youthful zeal he used to experience becomes overwhelmed by classes, dating, and hanging out with friends. In the end, he graduates college with $30,000 worth of debt.
But He's still holding onto His calling to serve Jesus in full time ministry.
He gets married, has a couple kids, and plants a church in the inner city. The salary obviously isn't enought to provide for his family so He works at a local grocery store part time to try and make ends meet.
Jimmy and his wife get along, but there is constant strife in the home due to financial strain. The wonderful, should-be life giving, calling to "ministry" is looking more and more like a cuss word in Jimmy's life.
Is your story similar?
What if it didn't have to be this way?
What If We Told a Different Story?
What if ministers tapped into the power of entrepreneurship – to generate good income on their own, not dependent on a church salary?
What if Jimmy was financially independent of the church and could spend his extra time focusing on ministry, not as a means to making a living, but as a passionate calling he could pour His life into?
What if church planters were trained on how to make a living online? There are so many options for online business that require an initial investment of time, but can eventually run in a passive way, depending on your skill.
What if there was another way to be in ministry without $30,000 of college debt? Too often, college is a form of "stalling". You don't know what to do, so you go to college to hopefully discover that. I'm sorry, but that's an expensive, bad plan.
What if our young ministers took action to start businesses with their church plants without waiting to be "picked"?
What if we weren't so overloaded with debt but were free to be a vessel that God could give through?
What if business and ministry served one another in our lives?
Go And Glorify God
I believe God has called you. No doubt.
But don't expect God to brush your teeth, put your clothes on, and tell you what to do today.
As you delight yourself in His goodness, He will give you the desires of your heart. He has given you passions. Pursue those passion creatively, make money, and go serve Jesus. That is glorifying God.
It's not a sin to make money. It's a sin to treasure money more than God. Having money will give you margin in your life, minimize stress, and enable you to give like never before. To put it simply, you must have something in order to give something.
Take action. Embrace responsibility for your future. Go and shine amazing grace into the world.
This is part of an ongoing conversation we'll have here on the blog. Thanks for joining the discussion!
Question: How are you living out this tension of money and ministry? Let's go for it, my friends. Join the discussion!
Are you a worship leader?

You may be interested in my FREE 20 part email course, "Next Level Worship Leading" - designed for local church worship leaders
| | |
| --- | --- |
| | We hate spam just as much as you |