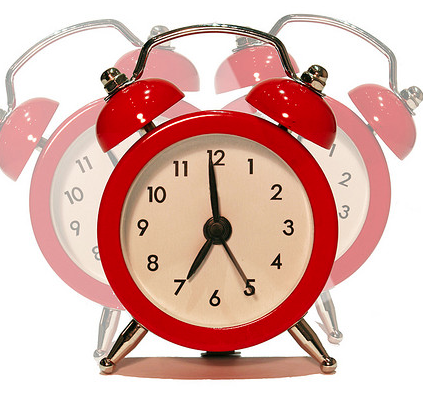 Do you wish you had more hours in the day?
Wouldn't life be amazing if you could come home from your day job full of energy, spend quality time with your kids, listen to your wife, have a family dinner, and then work on your your songwriting craft into the evening?
Then, you lay your head down for a full 8 hours, awaking with a smile on your face and a jump in your step.
But it's never that.
The day job is a grind.
You come home exhausted.
Your house is a mess.
Your kids are screaming for your attention.
Your wife needs help.
Responsibility is thrust upon you and you struggle to find the time to write. You really want to but you have become a slave to the never ending cycle of urgent needs.
Don't mistake me. Having a family and holding a job is wonderful. I'm not suggesting you leave it all behind in order to pursue your songwriting. Many artists in the past have tried this and by the time their third marriage is over, they realize what they've lost in order to pursue their craft.
My point is, it's possible to pursue your craft in the midst of a busy schedule. All it takes is a little intentionality and focus.
The Problem With Our Lives
The problem with our lives is that we try and pursue too many things at once. Sure, you have your list of non-negotiables.
You must go to work every day.
You must love, spend time, and take care of your family,
You must, please, brush your teeth.
You must eat (I usually don't have to work too hard at remembering this).
But beyond the essentials, I suggest you experiment with focus. Strive to aim your discretionary time on songwriting for a season. You'd be surprised how much extra time you really have.
Finding More Time To Write Songs
I want to get very practical today. In order to find more time to write songs, try this step by step process:
1. List Your Non-Essential Activities – We all have them. We sit in front of the TV for a couple hours. We read. We go to the movies. We sit around and do nothing. Go ahead, write down your list. Then, move to the next step.
2. Schedule Your Songwriting Times – In place of those non-essential activities you typically engage in, schedule songwriting time blocks for a one week period. Your goal is to keep an appointment with yourself and just write. There's nothing wrong with those other activities, but in order to form a new habit, you need to focus like crazy.
3. Share Your Plan With Those Closest To You – Maybe it's your spouse, maybe it's your parents, or your roommate in college. But you need to share your plan for a little accountability. Ask them to help you keep your songwriting appointment with yourself. If it's your spouse, make sure they are in agreement with your goal.
4. Just Write – Don't worry about song quality or song quantity at this point. Your main goal is to draft ideas and just write. Even if you're not happy with any of your ideas, it's a victory if you kept your appointment with yourself.
5. Review – How did the week go? Do you feel this is a sustainable schedule? What needs to be tweaked? At this point, examine your schedule and see if this is something you can continue to do.
I know it sounds simple, but it's often the simple steps that help us actually get something done. Don't allow a full schedule to rob you of your songwriting gift. Reclaim it and watch your creativity flourish.
Question: What is your greatest struggle as a songwriter? What's the one thing that keeps you from sitting down to write? Share your thoughts in the comments.
Are you a worship leader?

You may be interested in my FREE 20 part email course, "Next Level Worship Leading" - designed for local church worship leaders
| | |
| --- | --- |
| | We hate spam just as much as you |