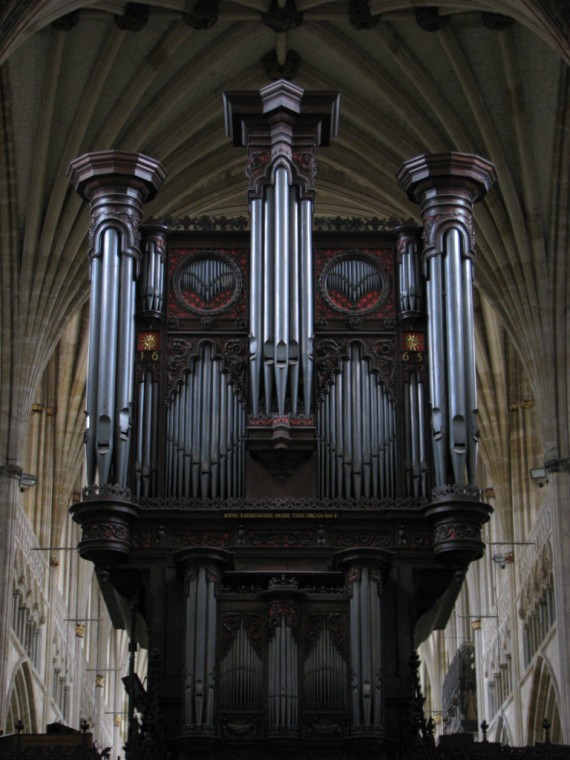 We've heard it all.
Worship isn't about music. It's all about the heart.
Still, no matter how often you place the emphasis on anything but music, music remains a big deal.
Not only do our worship services revolve around music, we even have entire tours that revolve around worship music.
Music is everywhere. It has become synonymous with worship.
Yes, it's a big deal in the church today. But it's also a big deal in the Bible.
Consider a few verses:
"David told the leaders of the Levites to appoint their fellow Levites as musicians to make a joyful sound with musical instruments: lyres, harps and cymbals" (1 Chronicles 15:16).
And
"My heart, O God, is steadfast, my heart is steadfast; I will sing and make music" (Psalm 57:7).
And
"Let the message of Christ dwell among you richly as you teach and admonish one another with all wisdom through psalms, hymns, and songs from the Spirit, singing to God with gratitude in your hearts" (Colossians 3:16).
Why Music?
My question today is, "Why?"
Why this emphasis on music?
Why did David appoint musicians and singers to stand before God for hours and hours?
Why is music such a massive part of the church today? And are we using music as God intended?
On your mark, get set, comment.
Question: Why do you think music is such a big deal in worship? What is its purpose? You can leave a comment by clicking here.
Are you a worship leader?

You may be interested in my FREE 20 part email course, "Next Level Worship Leading" - designed for local church worship leaders
| | |
| --- | --- |
| | We hate spam just as much as you |