[This is a guest post by Chris Schopmeyer. Chris is a worship pastor at Pinelake Church, pastoring and equipping bands. He writes about music and worship at TheMusicSchop.net.]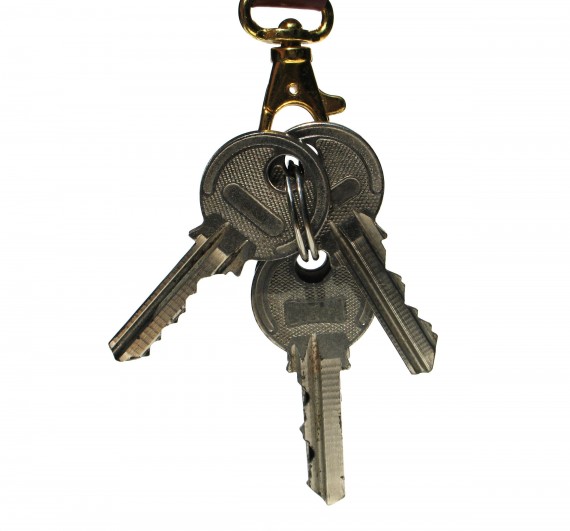 I have to be honest with you.
As a keyboardist and music director for the past 15 years, there have been times where I felt like the only one passionate about worship.
I show up engaged, full of passion, ready for God to move, and my team is asleep.
The truth is, there have been days when I was asleep too.
Ever been there?
I've come to believe we will never reach our full potential as worship-leading bands until each person on stage owns it like the worship leader does. I call it the ownership axiom, and it will dramatically improve the effectiveness of your team.
Don't Worry, It's a Rental
Have you abused a rental car? Ever blow off a college class your parents paid for? It's not that we intentionally harm something we don't own. We just don't care that much.
I remember owning my first keyboard, a Roland XV-88. I learned everything about it. Purchasing a $300 road case wasn't enough; I had my grandmother sew a cover for it. No one was allowed to touch it. It was mine – I sacrificed for it.
Ownership matters.
Do you own your spot on the worship team?
We can spend many years playing our instrument, accompanying worship leaders, and maybe even leading bands. We can learn the music, listen to the worship leader, and execute his or her requests.
But do we own the spiritual responsibility of our role?
Hired Men / Owners
"I am the Good Shepherd. The Good Shepherd puts the sheep before himself, sacrifices himself if necessary. A hired man is not a real shepherd…. He sees a wolf come and runs for it…. The sheep don't matter to him." (John 10:11–13 MESSAGE)
The hireling doesn't own the sheep nor does he love them. Jesus said a hired man is not a real shepherd and in doing so taught the ownership axiom.
You don't have to be a paid musician to be a hireling. The truth is, we've all been hirelings before.
There have been days where I played my music, led my band, and didn't take a moment to consider the sheep in the seats. I know this is true for worship leaders as well. The work of Sunday to Sunday can lead us to forget the awesome responsibility and privilege it is to lead God's people in worship.
You have to own it.
Owning it is to live and act as if the victory of a team, the success of an event, or, dare I say, the worship of a church rests solely on the Lord working through you.
To own it is to care more than anyone else.
The Experience of Leading Worship
I remember the first time I was asked to lead worship. Where before I behaved as a hireling – playing keys and leading a great band as an end – now, I became an owner.
I had serious skin in the game as the person responsible for the entire team and musical worship of the church. This totally changed my preparation, pre-service rituals, and participation in the service.
Preparation now included:
• Praying for the congregation
• Reflecting on the lyrical themes
• Researching scripture references
• Memorizing lyrics and forms
• Practicing singing and working through transitions
• Worshipping through the songs privately
Pre-service rituals:
• Prayer with my team
• Avoiding conversations about trivial things
• Reviewing my transitions, lyrics, and other details
• Standing on stage, looking out, praying for individuals in the congregation
Participation in the service was different and involved:
• Desperation for the spirit of God to guide me
• Eyes open with awareness of the congregation
• Leaning on and trusting my bandmates
• Passionately singing and responding to God
• Listening intently and taking notes during the sermon
• Praying for the congregation's response to the sermon
Christ doesn't just deserve excellence in our musical offering, but in our leadership offering.
Our leadership as musicians will reach new heights if we all, no matter how small or how big your role, embrace the ownership axiom.
Question: What would you add to the three lists for preparation, pre-service rituals, and participation? Would you take anything away? Join the discussion in the comments!
Are you a worship leader?

You may be interested in my FREE 20 part email course, "Next Level Worship Leading" - designed for local church worship leaders
| | |
| --- | --- |
| | We hate spam just as much as you |