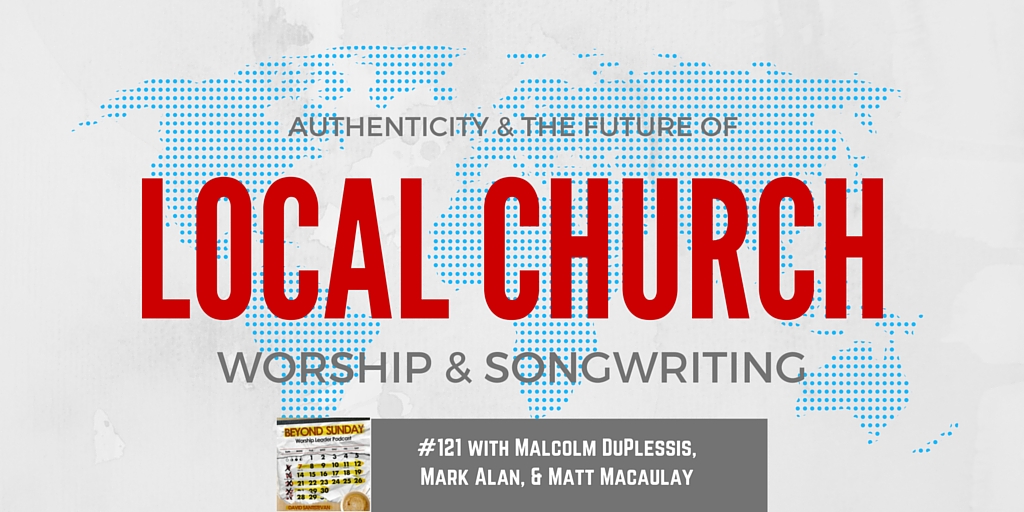 Podcast: Play in new window | Download
Subscribe: iTunes | Android | RSS
The 60's saw the innovation of the worship leader. The 70's saw the innovation of the worship genre. The 80's saw the innovation of the seamless worship set. The 90's saw the worship leader upgraded to the worship band. And the millenium has seen all of these four ingredients coalesced together in the produced, minute-by-minute worship experience." – Malcolm DuPlessis
Today's interview marks our first 4-person conversation. And it's a good one. I had the privilege of talking with the team from Common Exchange, an initiative to help the church transition from an audience of consumers to a kingdom of priests where everyone has a part to play.
I honestly feel like this is the conversation we all need to be having. It's time for every nation, tribe, and tongue to have a voice in the modern worship movement. It's time for more songs to be sung from different cultures around the world.
We welcome back Malcolm DuPlessis, a consultant and prophetic voice to to many high profile artists and leaders. Also, worship leader/songwriter Mark Alan joins us from Emmanual Christian Center in Minneapolis, MN, as well as Matt Macaulay, British worship leader/songwriter now living in Chattanooga, TN.
Buckle your seat belts. Get out your moleskins. It's a good one.
[Read more…] about #121: A Conversation On Authenticity & The Future Of Local Church Worship & Songwriting [Podcast]