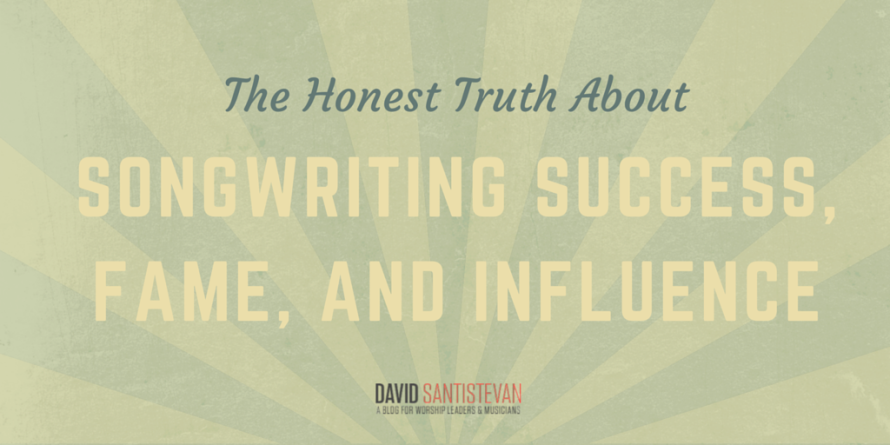 I'm probably not the guy to write this post.
I don't have any hit songs. I'm not famous.
But I am a songwriter. It's part of what I do and I feel I'm successful at it for reasons that may be different.
Think about it. What defines a songwriter? It's the writing, right? Songwriters write songs. Some of you just need to embrace that identity even if you feel your songs are terrible. Even if you feel like you'll never measure up. Even if no one knows who you are.
Guess what? You're not off the hook.