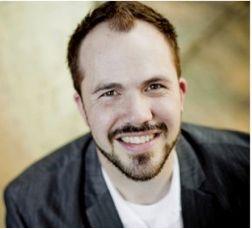 Genuine worship is marked by powerful transformation. It's impossible to truly worship God and not be changed.
The more we see Jesus, declare His promises, and place our faith in His goodness, the more we'll be the kind of people He wants us to be.
This (and much, much more) is what Dustin Smith and I talk about in this interview. Dustin is a worship pastor at World Revival Church and a songwriter with Integrity Music.
This conversation ebbs and flows from songwriting to spontaneous worship to loving people and Dustin's new album. Dustin is filled with wisdom about worship and has some seriously great one-liners in this interview.
I promise you – you will be stirred and encouraged by Dustin's heart.
Click to Listen
Podcast: Play in new window | Download