[This post is part of a brand new blog series, "Your Guide to Practicing the Essential Skills of a Worship Leader". Check out the other posts here.]
I used to think worship leading was all about my talent. 
As long as I sang well, led a skilled team, picked the right songs, and was called by God, I was a worship leading ninja.
People would naturally respond, right?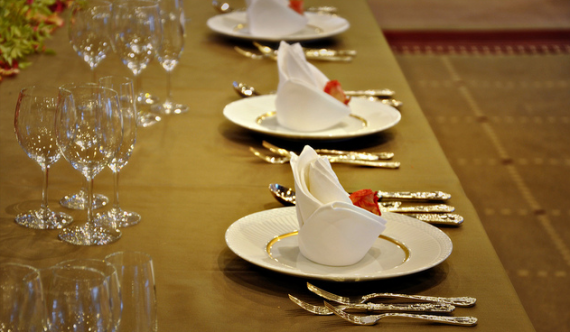 Not exactly. As an introvert, I find energy by being alone.
The only problem with being an introvert is that worship leading is about engaging a room full of people.
Yikes.
Worship Leading is Public Relations
Think about it. As a worship leader, you are taking people on a journey. You're asking them to go with you somewhere – to trust you.
Would you jump into a car with a stranger? Probably not.
But oftentimes this is how worship leaders can make people feel – weird. They haven't established trust with their congregation so their congregation doesn't worship.
Success isn't determined by keeping your worship set in time or executing that new Paul Baloche song with CD precision. The question is, "Did anyone worship?"
Did you engage people?
Did people feel comfortable?
That's what this post is about. We already talked about how to improve our public speaking, but this needs to go a step further.
You need to improve your people skills.
5 Tips For Improving Your People Skills as a Worship Leader
Here are 5 tips:
1. Pray for your people – Something happens in your heart when you pray for the people you lead. You show up with expectation. You lead with pastoral maturity. You shepherd people rather than sing to them.
2. Talk to your people – What do you do before service starts? Where are you when it's over? You and your team should be talking to people. Be present with your congregation. Oftentimes, I've found greater ministry can happen in those moments than they do on stage.
3. Smile – I'll be honest. Too many worship leaders lead like they're in pain. I know worship is serious, but lighten up. Smile. It goes a long way in building trust and helping people relax.
4. Keep your eyes open – Not always, but most of the time. Sometimes you're in a worship environment of mature believers where you don't need to "lead" as much. But most of the time you have cynics, saints, and confused people in the room. Keep your eyes open and lead them.
5. Explain – You can get away with more if you explain. Explanation softens the weirdness of corporate worship. Why do you lift your hands? Why do people dance? Why do you sing the same song over and over? Explain this to your congregation.
If you're not used to this sort of leadership, don't overwhelm yourself. Pick one and work on it this week. Slowly build your people skills. You'll notice the difference it makes.
Question: How have you improved your people skills as a worship leader? How do you engage your congregation more effectively? You can leave a comment by clicking here.