There's a weakness in the life of every leader that can derail the best of them. It's not lack of skill. It's not even failure.
It's a bit more subtle and easier to mask.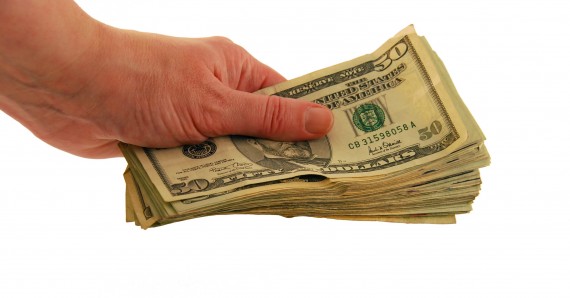 Yep, you guessed it. Pride.
If you don't struggle with pride, you can stop reading now. Better yet, keep reading because it's probably worse than you think.
Deal with pride on in the inside
Pride is primarily an inward issue. Most of us don't walk around trumpeting our awesomeness. We feed upon it inwardly.
I'm an expert at this. Rather than dealing with my pride with violence, I'd rather pull a Spiderman and just mask it. I'm starving for the praise of man. I'm craving to "one-up" someone and receive accolades for my accomplishments, gifts, my ministry. To make matters worse, I even relish to be recognized for my humility. That's like the Osama Bin Laden of pride in my book.
So let's recap.
I'd rather mask my pride than deal with it.
I'm starving for praise.
I take pride in my humility.
Lord, help me.
Probably not the best life disposition for a full-time worship leader, right?
But there's a way to kill pride everyday. I wish it were as simple as a medical procedure, a pill, or pulling a tooth (I think I'll go with the pill, actually).
Like all good things in life, it's more of a process:
Go make someone else great
When we pour our lives into another, a number of things will happen that kill your pride. Here's why I think it's the best way:
1. You take your eyes off yourself – in our quest to being the best, we tend to leave others in the dust. Rather than a relentless obsession with self-improvement, make it your goal to improve someone else.

2. You bring attention to someone else – pride is murdered when you share the spotlight with someone else – particularly if they're better than you. It's a little uneasy at first. You wonder, "Will I be forgotten? Will this person take my place?" But inwardly there's nothing better you can do. You improve someone else while slaying the dragon of pride within.

3. You begin to prioritize the "Kingdom of God" over the "Kingdom of self" – when you pour into someone else, it becomes about the kingdom – developing leaders, releasing them into ministry. If you neglect this, you'll continue to build your own selfish kingdom, which will crumble in the end.

4. It's action oriented – rather than just saying things different or thinking different thoughts, making someone else great is an action. It's physical. There's no hiding the impact it will make. Pride will eat you from the inside out and its defeat demands a tangible action.
So I've decided that rather than climbing a ladder of success on my own, I'm climbing a mountain, harnessing others to my rope. And if they pass me up, great. We're all on the same team, right? The better I can make someone else, the more impact we can make on this world together.
So whether you're a worship leader, pastor, musician, writer, or any creative for that matter, don't forget to invest in the life of another.
Question: who are you pouring into right now? How are you making them better? You can leave a comment by clicking here.