I'm passionate about raising up leaders.
But if I'm honest, sometimes I hate it. With. A. Passion.
It's easy to romanticize the thought of sending out leaders. It's easy to agree with this blog post as you read it.
Yes! Raise up the next generation! Send them out!
Easy to agree with. Painful to live.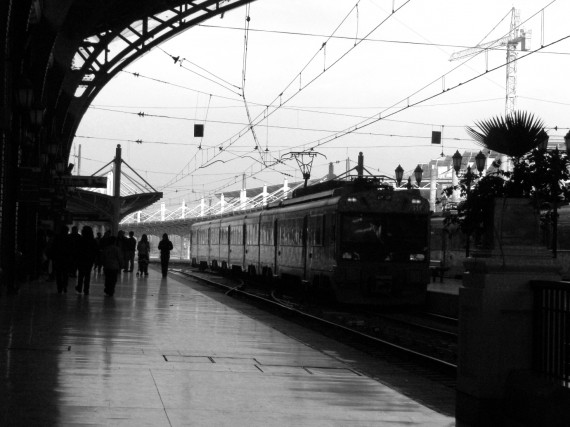 I suppose that's the price you pay for doing something worthwhile. If what you're doing is a constant breeze, simple, and manageable, it's probably not worth doing.
It's the tension, the challenge, the adventure that we're after. Not tension for tension's sake. That's called being a jerk. But living with tension because you're constantly pushing yourself and your team to their highest potential.
The Pain Of Developing Leaders
The truth of the matter is, this is not easy stuff. It's painful work. If you take on the responsibility of raising up leaders around you, you will get hurt.
Why? Are you ready for this?
They leave!
You raise them up, they increase in skill, you rely heavily upon them every weekend, and then…THEY LEAVE! They leave because God calls them to other places. They are sent out to do what you've trained them to do.
Sure, it feels better to hang on to everyone. Your job would be easier. Your life would be less stressful.
Leaving hurts. It creates more work because there are others you need to raise up. You're constantly filling in gaps and mentoring new leaders.
The Pleasure of Developing Leaders
Deep down, don't you really desire this?
You don't want to keep people to yourself. You want to release them all across the world to do what you can't do on your own. Why keep people in the same place when you can raise them up and multiply your efforts?
Maturity comes when you realize it's not about how successful you are. It's about who you're successful with.
Who is standing besides you?
Who is getting dirty with you in the trenches of life?
Who are you envisioning to change the world?
Feeling Discouraged?
It's quite possible that you are reading this today and you're discouraged. Maybe you feel like quitting. Or you feel your volunteers are the enemy.
You're tired of great people leaving and you're tired of starting from scratch.
Alter your perspective a bit. They didn't leave, but were sent. The time they spent with you was powerful and inspired them to launch out.
So as you develop leaders and those same leaders leave you, remember the difference you are making. You want to send.
What you don't want is to hoard people or push them out by your controlling leadership.
There's only a problem if you ever stop sending.
Show your team members their potential. Give them opportunity. Empower them to be sent out. Raise them up to go into all the world.
Question: Are you sending out world changers or hoarding volunteers? Join the discussion. You can leave a comment by clicking here.