Something weird has happened to me recently.
I don't want to lead worship anymore. Well, that's not exactly true. I don't want to lead worship…alone.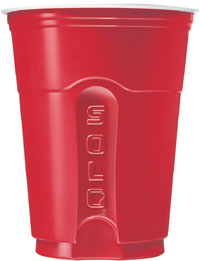 But it hasn't always been that way. I used to feel threatened by others. Why would I allow someone else to take the spotlight?
That's less attention I get.
Those are precious moments where eyes could be on me.
Making Disciples: Easier Said Than Done?
I'm done with that. If Christ's final command was that we make disciples, it's time my life reflected that.
The only problem is that it's hard. Extremely hard. Exhausting. Frustrating. Painful.
But it's easy to blog about.
It's easy to preach.
It's trendy to have disciple-making discussions.
But is it reflected on your Monday morning agenda?
A Call To Slower Ministry
But here's the deal.
It's easier to just do ministry. To just lead worship. To freakin' get the job done.
Discipling others is slower.
Mistakes happen. Confrontation happens. Failure happens.
But that's the kingdom.
We're not just filling roles. We're training people to change the world.
We're not just scheduling volunteers. We're growing people.
Maybe it's time we slowed down.
Stop Being A To-Do List Leader
You can't forget this. The most effective leaders – those who lead movements – know it.
They're not just crossing off a large to-do list. They're envisioning the next generation to lay down their lives. They call for crazy commitment and they get it.
The Gospel is compelling. The Great Commission is compelling. It's time your leadership reflected that. And it can.
As a leader of a department, I face a choice every day.
You, my dear friend, face a choice.
Will you envision, equip, and raise people to fulfill their destiny?
Or will you burn them out finishing your long task list?
Will you scramble to fill volunteer roles or will you see greatness in people and help them get there?
The choice is yours today.
Don't take the easy way out.
Question: What keeps us from making disciples? Do you have a story of how you're making disciples? Share it in the comments. The best part of this blog is when you share. Let's go!