Have you ever been told that listening to or playing secular music is wrong?
Have you ever wondered what it means to be a Christian musician in the "marketplace"?
We know it's OK to play Christian music, but what about the Christian who sings, gigs, and performs in the "world"? What are the differences between a musician who is a Christian and one who is not?
Should there be a difference or is it simply a job for both?
This is the tension we find ourselves in today.
Will you help me tackle this?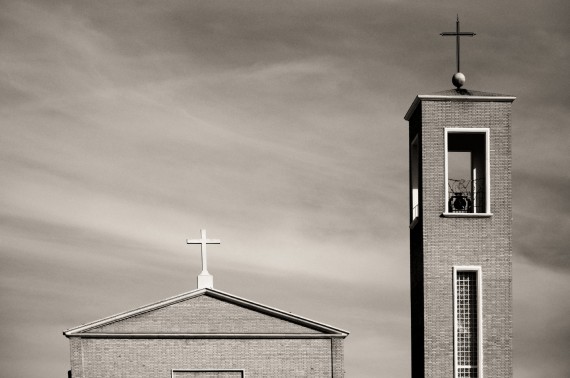 Survey the mainstream music scene for a moment. We idolize artists and musicians for extraordinary talent while their lives are steeped in drugs and immorality. We pay tribute to their voice but not their heart.
The Tension
I've heard people say the only music a Christian should play is "Christian" music.
I've heard others argue that there's no such thing as "Christian" music. Is there a "Christian" G chord?
I've heard people say that certain musical styles are simply not "Christian".
I have friends who say they want to write "secular" music in order to reach the lost for Christ.
To confuse matters even more, I even know a few Christian musicians who drink a lot and smoke more than a barbecue in the summertime.
What should set us apart?
What are the marks of a true, Christian musician?
I'll admit, staying true to Christ and the spread of the Gospel is not easy in the world of music. The roar of the crowd, the glare of the lights, the worship of talent – it can distract even the most holy among us.
It could be a matter of semantics here. It could be the same as asking, "What does it mean to be a Christian lawyer?"
But the war in this particular area of music and entertainment can't be ignored.
These are questions I'm wrestling with and I believe need to be addressed. I'd love to hear your take in the comments as you help me craft this series.
Here are some topics I'd like to cover:
Question: What else should I cover in this series? What does it mean to be a Christian musician? How do we navigate these grey areas of "Christian" and "Secular" music? Let us know in the comments!