Today's post is a unique post for my blog. Typically, I gear all of my writings towards worship leaders, musicians, creatives, and church leaders. But yesterday my son was born. And as I reflected on this day – one of the most significant I have ever experienced – this is what overflowed from my heart. May it be an encouragement and a challenge to live your life fully – for what truly matters.
Tyler David,
July 10, 2012 was a day my life flashed before my eyes. A day I reflected on the last 27 years of my existence.
To see you enter the world floods my heart with joy, expectancy, and fear.
Fear of not surviving the smell of your diapers.
Fear of not living up to the expectations I've rehearsed.
Fear of not being the best Dad in the world.
But this I know, my son – you are going to change the world.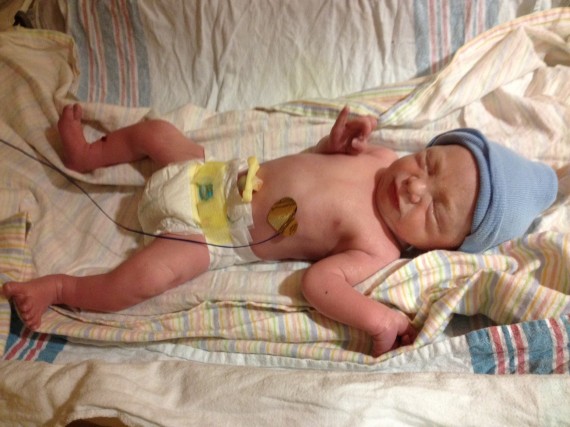 You will face tremendous problems yet find epic solutions.
You will stare sin in the face and say, "Christ is better."
You will live your life to serve others and make the name of Jesus famous.
But it isn't just what you'll do that makes your life count. It's your very existence that speaks of the majesty of God.
You are unique, marked, and set apart. Your tiny breaths declare God's greatness. Your high pitched cries shout loud His sovereignty. Your precious frame pronounces the vast creativity of our God.
Tyler, I just want to say, I love you with my whole heart. You have a Father who is flawed, yet filled with love for you. Though I won't always respond perfectly, I will always be there for you.
I will listen when you want to vent.
I will watch when you need to show off.
I will be there no matter what the circumstance.
I will brag about you for the rest of my life.
And may you see in my few strengths and endless weaknesses a man who does not trust in his bow or the strength of his horse, but a man who depends on Jesus with every breath.
Not a man who just talks about Jesus, but actually lives the life with a ferocious passion.
So here's to many laughs, jokes, and good times together. Here's to many tears, hugs, and Scriptures shared through struggle. Here's to not just enjoying you for the wise decisions you make. Here's to you for who you are.
May you always return to the innocence of your baby years. You are loved just as you are. You have nothing to prove.
I love you, son.
Daddy
Question: What is one moment in your life that changed everything? What has it taught you? Share your experience in the comments!
Are you a worship leader?

You may be interested in my FREE 20 part email course, "Next Level Worship Leading" - designed for local church worship leaders
| | |
| --- | --- |
| | We hate spam just as much as you |