If there was one thing you could pay for to get a massive result, what would it be?
For my worship team, I'd pay for unity – a team of hard working, Jesus loving, sold-out for the Gospel, passionate musicians.
If only it was that easy.
While you can't pay for unity, it's a value worthy of your best effort.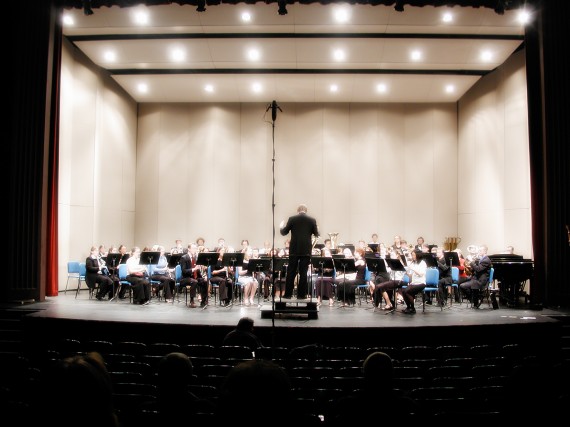 Do you desire a powerful team? Then unity is a non-negotiable.
Consider an orchestra. Imagine if each member went their own way. The violins played Rachmaninoff instead of Chopin. The trumpets competed to see who could hold their note the longest. The tympani's decided to improv. The tuba just took a nap.
Disaster in the making? I think so. What makes an orchestra work is the unified effort. Every member matters and every member must humble themselves and follow the conductor.
What Are You Mobilizing People Towards?
As a young, idealistic leader, unity wasn't on my to-do list. Matter of fact, what others did wasn't very important at all. I was only concerned with my talents and my effort.
But the more I do ministry the more I see my fault. It's not about what I'm gifted at or what I can accomplish, but what I can release others to do. It's about seeing the fire of God burn bright in their hearts.
It's more about finishing the race with the multiplied efforts of those around me.
5 Tips For Building Unity
So you want to build unity? Try this:
1. Cast vision for it – oftentimes a lack of unity comes down to a lack of communication. Does your team even know what is important to you? How often do you share your vision for unity? If you're not bored hearing yourself talk vision, you're not speaking it enough.
2. Celebrate your team members when they "get it" – When you see your team fulfill your vision and work together in unity, you better celebrate like it's 1999. Make a big deal about it. Encourage. Show appreciation. Be grateful for who you get to work with.
3. Trust them – Unity is strengthened when you assign responsibility and believe they can fulfill it. Trust your team members. Believe they can do great things and allow them. When they feel they are trusted and can run with a project, it means the world to them.
4. Allow context for private criticism – Nothing will derail a team quicker than private gossip. Don't allow it. I love Andy Stanley's motto: Be a raving fan publicly and an honest critic privately. In order for this to work well, create a safe environment for honest feedback to happen behind the scenes.
5. Do something together – People unite around solving problems. They come together around adventures where they know they are needed to make a difference. What about your worship team is capturing imagination and calling "all hands on deck"? If you can't answer that question, there's a lack of vision. Identify your "problem" and mobilize your team solve it.
 Don't expect unity to happen naturally, even if you have easy-going, talented people on your team. Build the culture.
Question: How do you build a unified culture within your team? You can leave a comment by clicking here.