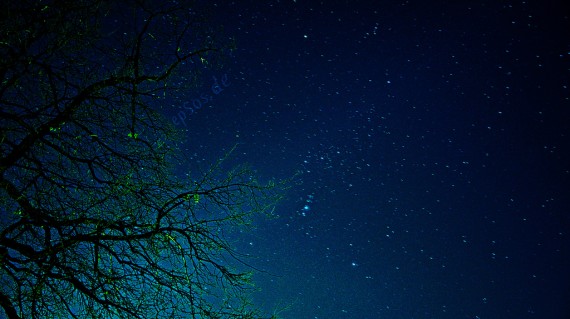 Worship leader, you may not be as "cutting edge" as that other church.
You may sing worship songs that are 12 years old.
You may not write your own songs like that uber-talented friend of yours.
You may feel irrelevant. Old. Ill-equipped. Unqualified. But guess what? It's OK.
There's a different war you need to be fighting – more important than relevance, innovation, and keeping up.
What is the war? Staying amazed by God.
No matter what you do, don't cut corners when it comes to gazing upon Jesus in wide-eyed wonder.
Let that sink in. Drink it in deep. Let your heart feel the weight.
The War On Distraction
There's a lot of wars you could fight – to have the best music, to get your creative way, to make your name known. But the only one worth fighting is a war on distraction – your tendency to be satisfied with the earthly.
This world pines for my attention. Pride steals my fascination. Each new day arises with lesser passions to steal my affection.
I must go to war every day. And so do you.
Make it your aim, goal, and life calling to keep your eyes fixed on God, in complete awe. The best worship leaders are those who are gazing. They are noticers. They look for God. They look at God. They see His wonders. And they respond.
When you read about Jesus in Scripture, when you hear his name in public, when you see the glory of God in creation, be the first one to praise. Be the first one to gaze.
The Danger of Professionalism
You see, this ministry isn't about becoming more professional. It's about becoming more positional – positioning our lives to see God and stand amazed.
There's nothing wrong with professionalism. But oftentimes the more professional you become, the colder your heart gets.
While our methods may change and improve, our hearts must remain childlike in their worship. I never want to become a "professional" worshiper.
I want to get lost. I want to gaze. I want to be fascinated.
When my son gets excited, something happens. He doesn't try to remain poised, in control, and calm. The largest grin appears, his hands start waving, and he goes crazy with happiness.
It's beautiful. And that's how I want to be when it comes to worship.
Let me ask you a few questions.
When was the last time you were overwhelmed by God?
When was the last time you were moved to tears by His goodness?
When was the last time you stood in awe of His power?
What's a recent story you have of His goodness?
The best worship leaders stay current – not just on songs, sounds, and strategies – but by staying amazed by the glory of God (Tweet that).
Because they know their hearts are prone to wander.
Because they know their affections tend to fixate on the earthly.
Because they know their tendency to worship themselves.
What about you? Are you fighting this war?
How do you keep your eyes fixed on God, fascinated by His glory? How does this influence your worship leading? You can leave a comment by clicking here.
Like what you read?

If so, please join over 5000 people who receive exclusive weekly online worship ministry tips, and get a FREE COPY of my eBook, Beyond Sunday! Just enter your name and email below: