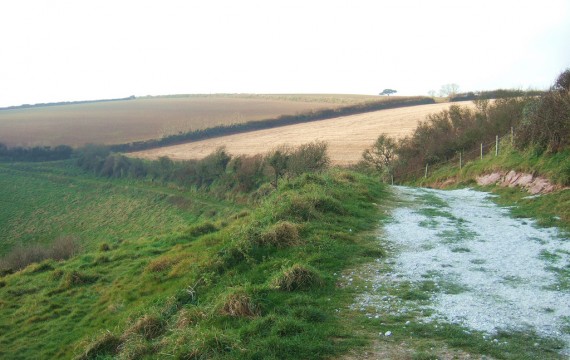 I've been talking a lot about making disciples in 2013.
In my newsletter we talked a bit more specifically about how to do that – how to teach, model, give opportunity, and provide feedback. But do you know what the problem is? Before you can teach and model to someone else, you must know why you do what you do.
Before you lead people, you must know where you're going. Common sense, right?
Well, easier said than done.
You need a set of worship ministry values that you live and breathe. Maybe this isn't something you've thought about before. Good. It's time to rise to another level and be able to explain the type of worship that you're training others to lead.
What are the characteristics that set you apart? The musical and spiritual values?
Defining Your Values
In order to explain this better, I'm going to articulate my values – the DNA that helps me teach and pour into others. This way, my mentoring can be very targeted towards a certain goal. It's "in line" with who I am and what I believe God has called me to do. The same is true for you.
So I pray these values stir your heart and imagination to define your own.
1. The Glory of God
The defining mark of a worship leader is his or her pursuit of God's glory. Period. They are on a journey, a quest to know Him more. Without this ever-deepending, thriving relationship with Jesus, there's no leadership that can happen. We are leading people to see more of Jesus. If we as worship leaders aren't pursuing that, we can't do our job effectively. So I train worship leaders to immerse themselves in Scripture, to read theology books, to write, and to keep an appointment with God on their calendar every day.
Recommended Books:
2. Flowing in the Moment
If corporate worship isn't an "edge of your seat" adventure, we might as well forget it. We believe that God is moving, speaking, and awakening hearts in every service. The Bible tells us that. So I train worship leaders (and worship musicians) to perform with anticipation. Anything is possible. We keep our antennaes up, listening to the Holy Spirit, watching for the Holy Spirit, surrenduring to the leadership of the Holy Spirit – from the worship leader to the bass guitar.
We also immerse ourselves in theory and ear training so that we can remove barriers to flow. We practice spontaneous singing so that our worship services aren't about getting through songs. We pursue Jesus with intensity in the moment and help people really worship and connect with God.
"We want to give people great songs to sing but we also want to create a safe context for them to sing their own song" (a great tweet from @lukehellebronth).
Recommended Books:
3. Excellence
We believe in excellence because God is excellent in all He does. We believe in musical excellence but it also transcends into our attitudes, our spirit, our contribution. We show up ready, prepared, and do our very best. We expand our musical creativity to make ourselves more available and useful for God's use.
Part of what makes out ministry effective is being interesting – to discover, learn, experiment, and develop. We never stop growing. We do our best to present ourselves to God, a workman who does not need to be ashamed and who correctly handles the word of truth.
Recommend Books:
4. Serve the Church
What is the most important thing to God, apart from His own glory? It's His bride – the church. He created her. He died for her. Consider Galatians 1:3-5:
"Grace and peace to you from God our Father and the Lord Jesus Christ, who gave himself for our sins to rescue us from the present evil age, according to the will of our God and Father, to whom be glory for ever and ever. Amen."
Or Jude 1:24:
"To him who is able to keep you from stumbling and to present you before his glorious presence without fault and with great joy."
Jesus is jealous for the affections of His bride. He died to present her before His throne without fault. As worship leaders, we are serving God's people on their journey. We make it easy for them to sing. We engage them in declarative worship. We invite them into an experience.
Recommend Books:
5. Make Disciples
What was the last command that Jesus gave His disciples? To go…and make disciples. We have been called to represent Jesus and reproduce Him in others. This is easier to say than it is to do. Mentoring others is messy and difficult. But we believe in pouring ourselves into others – to extend Christ's legacy from one generation to another.
We do this by never leading worship alone – never doing ministry alone. We bring future leaders alongside us and say, "This is what I do, this is why I do it, this is how I do it, and now you – go and try it." No matter what skill level you are, you can always invest in someone else.
Recommended Books:
I'd love to hear from some of you. What is your worship leading DNA?
What do you teach your team?
What is most important to you?
Share your thoughts in the comments!
Like what you read?

If so, please join over 5000 people who receive exclusive weekly online worship ministry tips, and get a FREE COPY of my eBook, Beyond Sunday! Just enter your name and email below: