Most worship leaders I talk to are dissatisfied with their teams.
This is what I hear:
They're not the best musicians.
They don't worship.
They don't show up on time.
They only attend church when they're scheduled to play.
This isn't necessarily a people problem. It's a culture problem. For your team to rise to the next level, you need to take responsibility for the culture.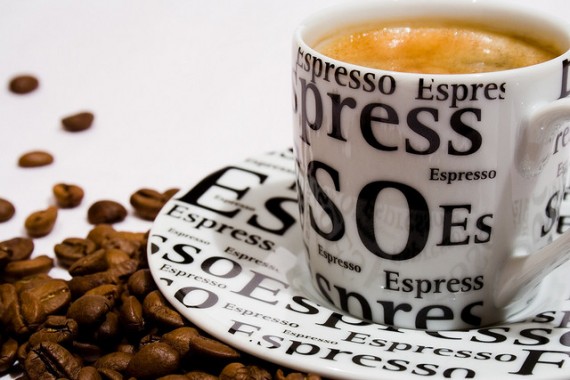 Consider Starbucks.
They have created a culture surrounding their product. Starbucks isn't about coffee. It's about atmosphere. It's escapism at its finest.
What about your worship team? What culture are you creating?
Whether you like it or not, you are reproducing who you are. The people who work with you will become like you – value what you value, prioritize your priorities, and demonstrate your attitudes.
As worship leaders, we don't just want to give marching orders and accomplish tasks. We want to grow people.
That's what culture is all about.
3 Culture Creating Values
Your values may differ. Matter of fact, I hope you think long and hard about this and come up with your own. Take a minute and share your rough thoughts in the comments. Nothing like getting some real-time feedback from other worship leaders.
Here are 3 of my top values:
1. A Pursuit of His Presence – There is nothing more convicting than reading the Psalms. Consider David's pursuit of the presence of God:
"One thing have I asked of the Lord, that will I seek after: that I may dwell in the house of the Lord all the days of my life, to gaze upon the beauty of the Lord and to inquire in His temple" (Psalm 27:4).
Or
"O God, you are my God, earnestly I seek you; my soul thirsts for you; my flesh faints for you, as in a dry and weary land where there is no water" (Psalm 63:1).
Are you known for such a relentless pursuit? Or are you just known for pulling off services?
2. A Priority of Excellence – Excellence in worship is about being invisible – it's about directing as much attention to Christ as possible.
Before you pick your setlist, before you rehearse with your team, before you lead worship, ask yourself the question: "How can I present the clearest picture of Christ? How can I magnify the cross and get out of the way?"
Your excellence and attention to detail makes a way for Christ to be seen.
3. A Passion to Serve the Church – A worship team is more like foot washing than it is performing. It's more about the Kingdom than it is fulfilling your rockstar fantasies.
Think about your worship leading from the perspective of your church.
How can you come alongside 75 year old Sally and help her connect with Jesus? How can you help connect 15 year old, bored-out-of-my mind Billy to the God of the universe?
You can create a culture you are proud of – a culture that makes disciples, raises up leaders, and releases people to make a difference.
Question: What are the values you embrace for your worship team? What is your culture like? Let's share in the comments!