You'd have to be living in a worship leader cave to not recognize the resurgence of hymns in contemporary worship.
Hymns are here to stay. And as worship leaders, it's important that we use them.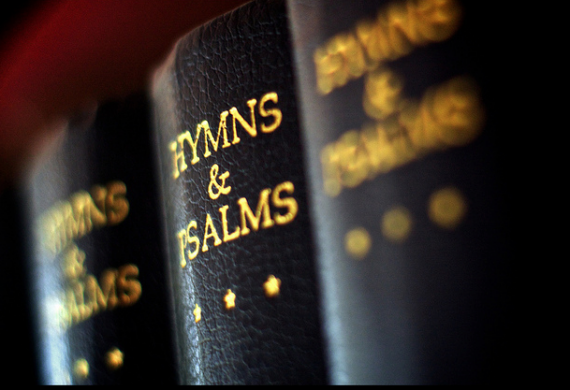 Some of the most popular Christian artists are covering hymns that have gone viral in church services across the world.
You've probably led these in your church:
"Amazing Grace (my chains are gone)" by Chris Tomlin
"Jesus Paid it All" by Alex Nifong
"All Creatures Of Our God & King" by David Crowder
"Holy, Holy, Holy" by Gateway Worship
"Cornerstone" by Hillsong
Why the obsession with hymns? I can think of a couple reasons:
It unites the generations – older generations love hymns and the younger generation appreciates them when they're brought up to date with modern music and additional choruses.
Rich theology – there is a poignancy about hymns that communicates transcendence. The lyrics, the meter – it all communicates the beauty of a God who was and is and is to come.
They work – simply put, hymns always work really well in corporate worship. The Scriptural truth ignites a fire in the heart of the church. The redeemed love to declare it!
The purpose of this post is to encourage you to write your own. Maybe you've already done so. Maybe you've never considered the idea. It may be easier than you think.
I've written a couple myself: "I Surrender All" off my first project "Near" and "O For A Thousand Tongues" off our new project "Undying Love" coming out later this fall.
5 Steps to Crafting Your Own Hymn Arrangement
You can do this. And I'm about to show you how:
1. Pick a Hymn – Start with one of your favorite hymns. Or, use a hymn that your pastor or congregation really loves. Don't worry about how many times the hymn has been covered. There's room in the Body of Christ for multiple arrangements

2. Alter the Chord Structure – Oftentimes what separates a class hymn from feeling modern is the chord structure and meter. It's hardly ever the lyrics, which even though they use big words, communicate a sense of history and transcendence.
Experiment with unique chords. Add additional measures so the song can breathe. Speed it up or slow it down. Decide based on what is most congregational.
3. Add a Simple Chorus – If there's any weakness in hymns, it's that they don't breathe. They can be wordy and cluttered. Write a simple chorus to the hymn that allows people a chance to ponder the truth.
Take the main idea and write a repeatable chorus. All the aforementioned hymns have this. It's like adding an exclamation point to your musical sentence – take that hymn to another level.
4. Create a Unique, Musical Motif – A bad song with a strong arrangement doesn't make a great song. But a great song is improved by a solid arrangement. Spend some time crafting a unique musical motif (or riff) that sets your song apart. You want people to identify your song immediately.
5. Test it Out – Before you engrave your hymn arrangement in stone, test it out in a few different worship contexts. See how people respond. Gather some feedback on the strength of your melody and the uniqueness of your chord structure.
Hymns will never die. They are a testament to the history of salvation and the endurance of the Gospel. Let's teach them to the next generation.
Question: What is hymn that you would like to "bring up to date" and create your own arrangement? Or, if you've already arranged one, tell us about it. Let us know in the comments!
Are you a worship leader?

You may be interested in my FREE 20 part email course, "Next Level Worship Leading" - designed for local church worship leaders
| | |
| --- | --- |
| | We hate spam just as much as you |