"The only art I'll every study is stuff that I can steal from." – David Bowie
I don't know about you, but I don't consider myself very creative. When I listen to another songwriter, I think "Why didn't I think of that?" When I hear a great band I get depressed, wondering, "I have no idea how to do that."
But you can increase your creativity. Creativity isn't a gift you're born with – it's a discipline you cultivate.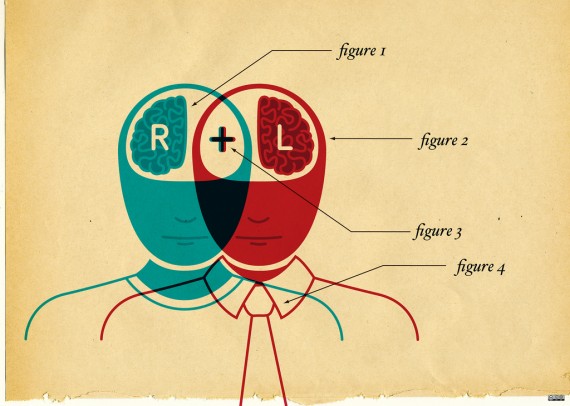 When I wrote and recorded my first album, I didn't know what I was doing.
I thought the whole world was going to call my bluff as an amateur who lacked creativity. Surprisingly, the album did well and inspired a lot of people. While I wasn't on the front page of iTunes, the album accomplished what I set out to do with it, namely, to release my first work.
If creativity is a discipline you cultivate, I have to ask you, "How are you cultivating your creativity?"
I've written this post to help you. Because I believe there are songs within you, albums waiting to be recorded, paintings yet to be released, and books in need of a writer. Your art has potential to change the world.
If you feel a stirring in your heart to be one of those people, read on.
5 Tips For Developing Your Creativity
1. Qualify Yourself – The problem with creativity is that you disqualify yourself before you start. You see the art of someone you admire, or a friend, and decide you can't compete. So what do you do? You consume art but never create art. You disqualify yourself because "you're not creative."
Let me just tell you this: every great artist deals with this insecurity. What do the good ones do? They get to work.
Take a minute and say this out loud: "I am a gifted, hard working, creative artist." Say it even though you don't mean it.
2. Take Risks – Great artists don't play it safe. And since you're a gifted, hard working, creative artist, neither should you. If you're constantly feeling like you don't know what you're doing, you're in the right place. That means you're taking risks. That means you're pushing your creativity to its limits and doing work that matters.
3. Release Before It's Ready – You need to release your creations. Think about the artist you admire most. I'm sure they have a catalog of work that inspires and amazes you. It's not because they're a genius. It's because they ship before it's perfect. Sure, they work hard and put in the time, but they're not content to tweak forever. Art was meant to be shared.
"Everything that needs to be said has already been said. But, since no one was listening, everything must be said again." – Andre Gide
4. Steal – There's a difference between stealing and plagiarizing. There's a difference between copying another artist's style and completely ripping them off. The goal here is to learn why and how an artist does what he does.
For example, in my songwriting I've copied some of Matt Redman's song structures, while adding my own lyrics, music, and personal touch. In the end, it doesn't sound like the original. But it works perfectly to get my creative juices flowing.
Consider this quote from Austin Kleon's Steal Like an Artist
:
"Every artists gets asked the question, 'Where do you get your ideas?' The honest artists answers, 'I steal them.' How does an artist look at the world? First, you figure out what's worth stealing, then you move on to the next thing."
5. Surround Yourself With Creatives – There's something powerful about the culture you create in. Jonah Lehrer in his book, Imagine: How Creativity Works
, talks about the work environment of the company Pixar.
Bathrooms are placed in specific locations so that people from different departments can rub shoulders with each other. Designers don't work in isolated rooms. People are out in the open. It's this beautiful collision of creative people that produces breakthrough ideas. Pixar is intentional about it's environment. Are you?
Creativity isn't about your genes, your genius, or who your Dad was. It's all about the work you put in today…and again tomorrow.
We need your creations.
Question: What are you in the process of creating? Share your thoughts with the community. Go ahead, it's always better when you comment!
Are you a worship leader?

You may be interested in my FREE 20 part email course, "Next Level Worship Leading" - designed for local church worship leaders
| | |
| --- | --- |
| | We hate spam just as much as you |