Sometimes…pain is all we can see.
Then, its memory passes as we enjoy the blessings of God. But it's only for a moment. Before we know it, our lives come in contact with more pain – stronger, more intense than before.
The goodness of God never changes, but our life is often a series of changing circumstances.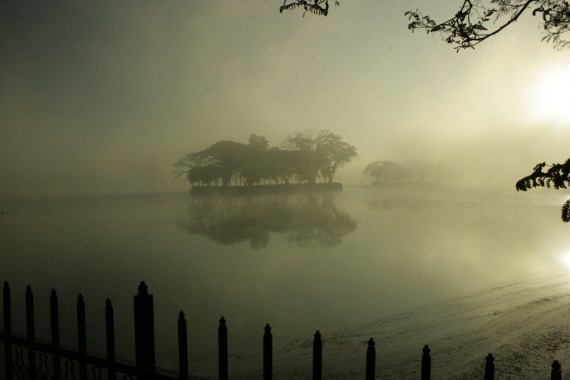 Sickness. Death. Accidents. Disappointments. Crushed expectations.
If we're honest, sometimes trusting God is the last thing on our mind. We want answers…fast answers.
My Present Pain
Just a few days ago, one of my pastors was on vacation, swimming in the ocean when he was hit by a wave and knocked unconscious. He was found shortly after without a pulse. After CPR, his pulse revived and he was life flighted to a local hospital.
After a week and a half, Pastor Bruce went to be with Jesus.
Such shocking news.
This is the sort of thing you're never prepared for.
It hurts. It doesn't feel right.
It's difficult to go about life as usual.
Your Present Pain
Maybe your pain isn't this severe. But you experience pain, nonetheless.
It's tempting to stop trusting God in times like this. You wonder why. You're confused, disillusioned, angry.
It creates a holy hush over your life as you stop and consider what this life is really all about.
I don't know about you, but I stop coddling my toys for a moment and am carried back to the place where life has its fullest meaning – the cross of Jesus.
At the cross, God showed He was with us.
At the cross, God showed His true love.
At the cross, God carried our sin.
At the cross, God bore our pain.
At the cross, God gave us His Son.
Oh the wonderful, glorious, cross.
Pastor Bruce Edwards is a man who has encountered the cross. It's rare for a few minutes to pass without Him speaking a prophetic word over your life. It's rare for a moment to pass without Him shouting God's praise. Literally.
If Bruce could speak right now, that's what he'd tell us to do. To praise God. To never stop trusting, believing, hoping, and worshiping.
Today, I want you to know that God is present. Your pain doesn't signify His abandonment. It only signifies that you qualify for deeper revelation. And a greater opportunity for God to show His greatness, His power, His healing.
Never stop trusting. Know that He is near.
And if you would, please pray for Pastor Bruce Edwards.
Question: What present pain are you experiencing and what are you learning about God through it? You can leave a comment by clicking here.
Are you a worship leader?

You may be interested in my FREE 20 part email course, "Next Level Worship Leading" - designed for local church worship leaders
| | |
| --- | --- |
| | We hate spam just as much as you |